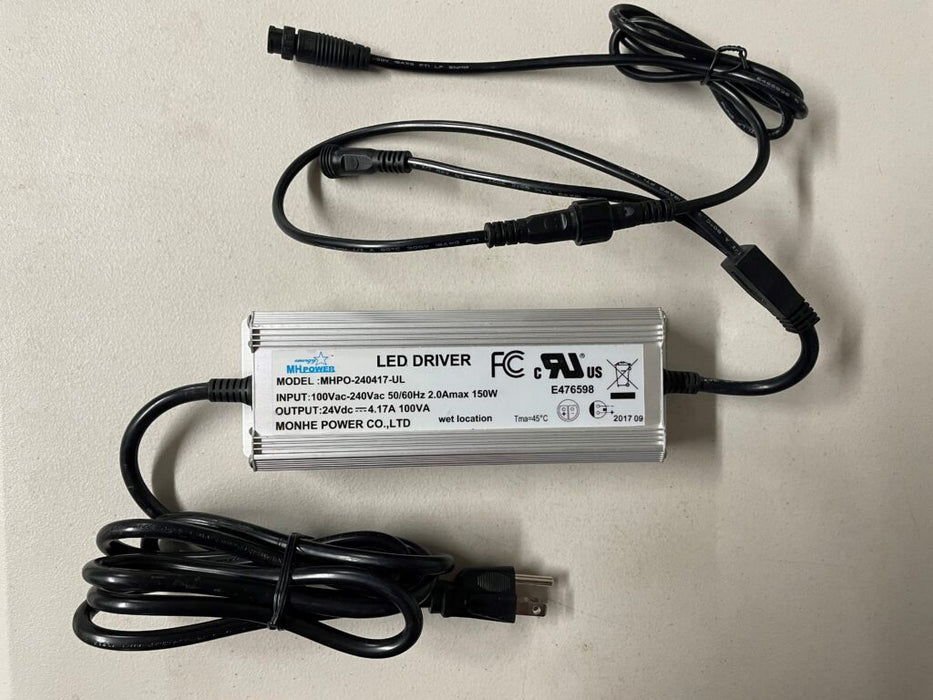 24v 4.1amp Power supply for Permanent Christmas Light Controller
Availability:
55 in stock, ready to be shipped
Original price
$89.00
-
Original price
$89.00
This 24V 4.1A power supply is specifically designed to power the single channel Meshtek controller, up to 200 dual RGB-LED 24V pixels, across 200 feet. This power supply can also power larger lamps in smaller quantities and distances. It can be used in tandem with an inline Power T, or to power a WEC while back-feeding power to the controller. Avoid power overlap between RGB-LEDs to preserve their lifespan and reduce data latency.
- Outdoor rated
- UL listed
Shipping Information

Typically orders placed by 2pm EST are shipped the same day. Orders over $129 will ship for free, all others will ship for a flat rate of $5.99-9.99 depending on the shipping destination.

We ship all orders from our Michigan warehouse either USPS or UPS. More details, including a map that show estimated ship times can be viewed here.
Warranty Information

All holiday lights have a three year limited warranty. Lights are covered at 100% of replacement cost for the first year, 50% of replacement cost for year two and 33% replacement cost for year three. A year is defined as one 90 day lighting season. Lights installed longer than 90 days are void of warranty.

RGB Lighting: All RGB lighting comes with a one year warranty. If you have altered the product in any way, this does void the warranty.