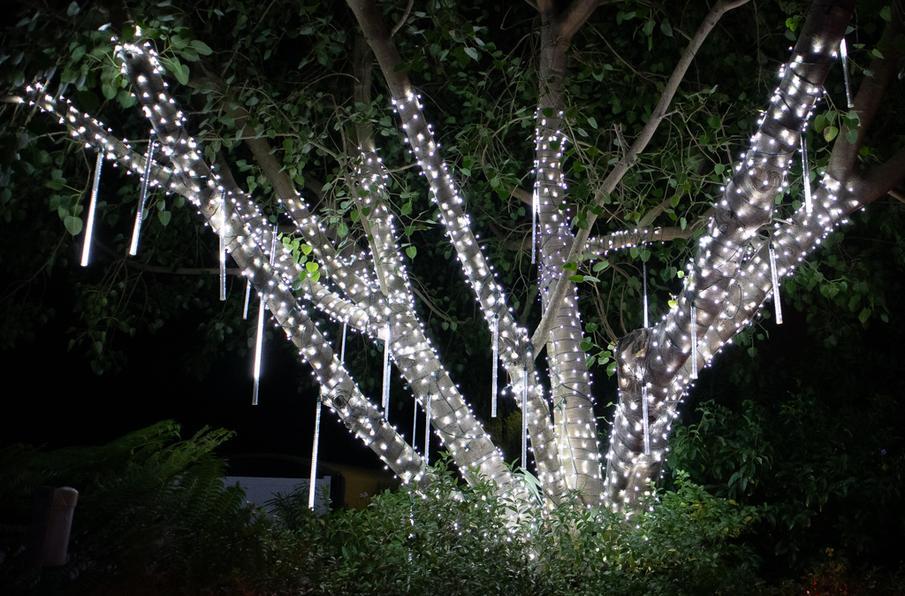 PURE WHITE Cascade Snowfall Light Tube, 36 inch 48 LEDs
Availability:
101 in stock, ready to be shipped
Original price
$29.99
-
Original price
$29.99
Enhance your display with these LED Cascading snowfall tubes. These tubes hook end to end and create a random snowfall effect. Each tube has a 6 inch lead. When connected together there will be a 12 inch spacing between each tube. You can create longer spacing between each tube with spacer wires. The spacer wires are available in 2', 5' and 10' lengths.
36 inches long - our longest tube length
Hook up to 200 tubes together using a single power cord
Tubes are double sided
Random drop sequence and drop speed when multiple tubes are hooked together
Hang on your roof line by themselves, or mix in the C9 or icicle lights for a unique effect
Place in your tree's canopy for a snow falling effect
No computer controller needed
Indoor and Outdoor use
Made by Minleon
Shipping Information

Typically orders placed by 2pm EST are shipped the same day. Orders over $129 will ship for free, all others will ship for a flat rate of $5.99-9.99 depending on the shipping destination.

We ship all orders from our Michigan warehouse either USPS or UPS. More details, including a map that show estimated ship times can be viewed here.
Warranty Information

All holiday lights have a three year limited warranty. Lights are covered at 100% of replacement cost for the first year, 50% of replacement cost for year two and 33% replacement cost for year three. A year is defined as one 90 day lighting season. Lights installed longer than 90 days are void of warranty.

RGB Lighting: All RGB lighting comes with a one year warranty. If you have altered the product in any way, this does void the warranty.